Ghia Zalewa, DVM, CVA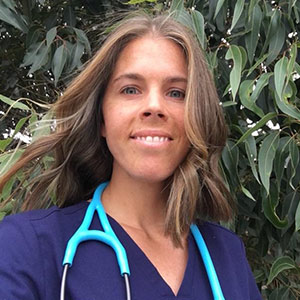 I'm Dr. Ghia Zalewa and I can't wait to meet you and your furry friends! I was a wildlife biologist in Boulder before my husband and I moved to Australia where I earned my DVM at The University of Melbourne.
We then stayed and I worked at a small animal practice just outside of Melbourne. I'm passionate about providing modern medicine and I am certified in veterinary medical acupuncture. I have a particular interest in preventative medicine, soft tissue surgery and integrative approaches to chronic pain management in older patients.
My favorite things outside of work include hiking with my pup, mountain biking, surf trips or volunteering with wildlife. I also dabble in beekeeping and backyard veggie gardens.