Meet Our Veterinary Staff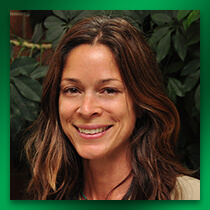 Melanie - Veterinary Technician
There are a few things I love about my job in the veterinary field. I love joking around with my co-workers and seeing new & interesting cases. I like the challenge of treating difficult, uneasy patients; trying to "communicate" with them (for lack of a better term) & instill calmness in them. I love it when it works!
---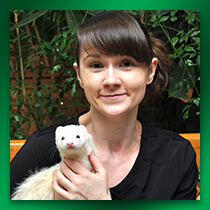 Liz - Veterinary Technician
I have loved animals and wildlife for as long as I can remember and always knew I would have a career helping animals. I have been working, off and on, in veterinary medicine for over 15 years. I chose not to pursue veterinary medicine academically but instead chose to focus on wildlife, leading eventually to a Master's degree in Wildlife Biology. The passion and dedication of those working in the veterinary field are the main reason I am still working in veterinary medicine. I am able to learn and grow each day thanks to my co-workers, patients, and clients. I will be forever passionate and dedicated to my goal of providing the best possible care to all animals through compassion, communication, and education.
When not at work, my time is spent at home with my 2 cats, 3 ferrets, and 2 leopard geckos. I am also an avid outdoor adventurer - hiking, camping, and exploring new places whenever possible.
---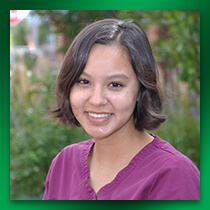 Cherish - Veterinary Technician
---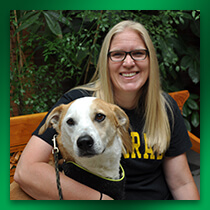 Christy - Client Care Specialist
When I graduated college in 2001 I got my bachelor's degree for Criminal Justice. But since I graduated right after 9/11 happened there were no jobs to be had. Well I had to pay bills and rent somehow so I got a Job at Tenaker Pet Care Center in Highlands Ranch. Needless to say I have never looked back. After about 5 yrs there I moved to southeast New Mexico and got a job at a very small veterinary hospital and was there for about 3 1/2 years before I moved back to Colorado being a native I was very home sick and had a recent death in the family so my son and I moved back and I found a job as a Veterinary Tech I was there for almost 5 years. I actually started here at Boulder's Natural Animal as relief but soon became full time and I love it here. I couldn't even begin to think about doing anything else.
---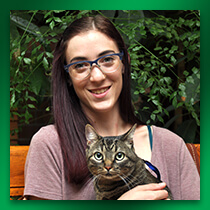 Mariah - Client Care Specialist
I have only been in the animal welfare world for a short period. Over the years I have learned so much and am continuing to learn every day. Animals have always held a special place in my heart and I have always wanted to be able to help them in any way that I can. I'm currently attending school to be able to become a CVT and am looking forward to my career as one. I live with my husband, our cat and our birds. We enjoy all the things most Coloradans do, hiking, camping, and generally, being outdoors.
---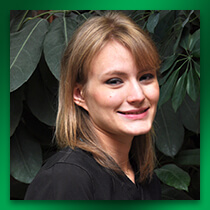 Sam - Client Care Specialist
---