Meet Our Veterinary Staff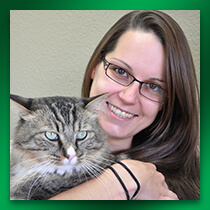 Erica - Certified Veterinary Technician
I have loved and wanted to help animals as long as I can remember. I was always bringing home strays and volunteering at local shelters so becoming a veterinarian after highschool seemed like the natural next step for me. After attending Bel-Rea however,I discovered that being a hands-on advocate for furry family members and a personal assistant to the veterinarian instead was where I belonged and thrived.
Nurturing the bond between humans and animals through a close partnership between doctor, technician, patient and owner is one of the most rewarding experiences of veterinary medicine. Whether it is a typical interaction with a client picking up meds, an intense surgery, comforting a patient who is scared or holding an owner's hand as they say goodbye, each experience brings something new to be cherished and learned from. I have never been more content in a career and the fact that each new day is different from the last is part of what makes my job so amazing. I hope to continue to be a part of it for many years to come.
---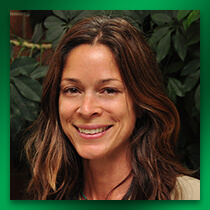 Melanie - Veterinary Technician
There are a few things I love about my job in the veterinary field. I love joking around with my co-workers and seeing new & interesting cases. I like the challenge of treating difficult, uneasy patients; trying to "communicate" with them (for lack of a better term) & instill calmness in them. I love it when it works!
---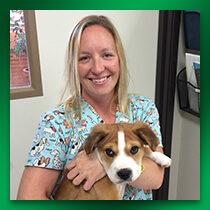 Kate - Veterinary Technician
As a little girl in the mountains I was absolutely obsessed with animals; dogs, cats, snakes, horses, cattle, pigs, birds, wildlife, pretty much anything I could catch or spend time watching. When I started my first job at 15 as a horse wrangler just south of Rocky Mountain National Park, I loved helping the vet with the check-ups and the farrier with the shoeing. Since that was just a summer job, I got a full time job at a local shelter and just "clicked" with the vet tech in charge of all of the shelter animals' health. Through her, I learned to love a challenge; a growly dog, feral cats, as well as the animals just too stressed and scared to eat. We would spend hours with the animals, just to reassure them everything was ok and that they were loved. I've always had a "knack" for understanding animal behavior and as I got more comfortable with the medical side of things, I realized that looking through the eyes of the pet was incredibly undervalued. Unde rstanding how a pet will react and why a pet reacts the way they do are two very different things. Through a job at a local clinic I got the opportunity to strengthen my skills as a veterinary assistant and then as a surgery tech, helping creatures with no voice and the inability to help themselves.
---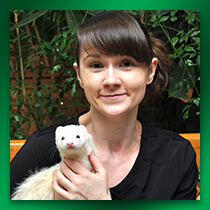 Liz - Veterinary Technician
I have loved animals and wildlife for as long as I can remember and always knew I would have a career helping animals. I have been working, off and on, in veterinary medicine for over 15 years. I chose not to pursue veterinary medicine academically but instead chose to focus on wildlife, leading eventually to a Master's degree in Wildlife Biology. The passion and dedication of those working in the veterinary field are the main reason I am still working in veterinary medicine. I am able to learn and grow each day thanks to my co-workers, patients, and clients. I will be forever passionate and dedicated to my goal of providing the best possible care to all animals through compassion, communication, and education.
When not at work, my time is spent at home with my 2 cats, 3 ferrets, and 2 leopard geckos. I am also an avid outdoor adventurer - hiking, camping, and exploring new places whenever possible.
---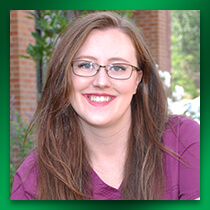 Allie - Veterinary Technician
While it sounds a bit cliched, I have always had a desire to work with animals and when I was a child, I dreamed of being a veterinarian. I began shadowing vets when I was 14 years old, both small and large animal. I have worked in the pet industry, in some form, my entire life- from the humane society, to doggy day care, to working with the Budweiser Clydesdales, and a pet food store, I have seen many sides of animal care, health, behavior, and nutrition. Not long after my husband and I moved from St. Louis to Colorado, I began working at Boulder's Natural at the front desk and have since transitioned to being a vet tech. I enjoy working side-by-side with our doctors and the other techs to help animals live happy, healthy lives. I think of every animal patient we see as my own and enjoy comforting them and showering them with affection (and treats!), even though it makes my dog, Beans, very jealous when I get home. I consider myself lucky to be living in Colorado and working at a great place with amazing coworkers whom I love and I hope to be here for many years to come.
---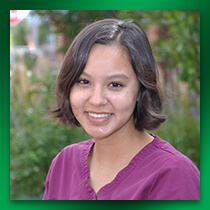 Cherish - Veterinary Technician
---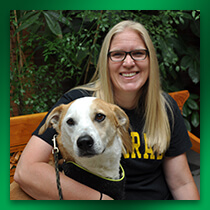 Christy - Client Care Specialist
When I graduated college in 2001 I got my bachelor's degree for Criminal Justice. But since I graduated right after 9/11 happened there were no jobs to be had. Well I had to pay bills and rent somehow so I got a Job at Tenaker Pet Care Center in Highlands Ranch. Needless to say I have never looked back. After about 5 yrs there I moved to southeast New Mexico and got a job at a very small veterinary hospital and was there for about 3 1/2 years before I moved back to Colorado being a native I was very home sick and had a recent death in the family so my son and I moved back and I found a job as a Veterinary Tech I was there for almost 5 years. I actually started here at Boulder's Natural Animal as relief but soon became full time and I love it here. I couldn't even begin to think about doing anything else.
---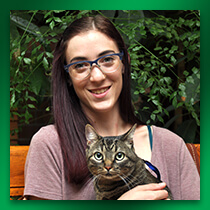 Mariah - Client Care Specialist
I have only been in the animal welfare world for a short period. Over the years I have learned so much and am continuing to learn every day. Animals have always held a special place in my heart and I have always wanted to be able to help them in any way that I can. I'm currently attending school to be able to become a CVT and am looking forward to my career as one. I live with my husband, our cat and our birds. We enjoy all the things most Coloradans do, hiking, camping, and generally, being outdoors.
---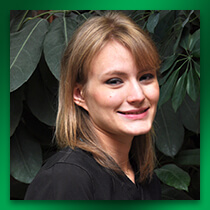 Sam - Client Care Specialist
---